Remembering Paul Magan and Steve Schultz
January 5, 2019
Sioux City, IA - -  Remembering Paul Magan and Steve Schultz
     - Kiwi's extraordinary news for friend who lost her softball star husband in car smash
---
A cross has been erected at the site in Iowa, USA, where New Zealand softballers Paul Magan and Steve Schultz died in a 1990 car crash.
ORIGINAL STORY by Helen Harvey and Brianna Mcilraith - stuff.co.nz
     - Sunday Star Times
Kiwi's extraordinary news for friend who lost her softball star husband in car smash
It's been a long night.
Debbie Magan has had to take her children to work with her, because her husband, Kiwi softball legend Paul Magan hasn't returned from a hunting trip in the back blocks of Iowa, in the United States.
She worries all night, but convinces herself Paul, 31, and his friend Steve Schultz, 29,  have met up with some other hunters, had dinner and lost track of the time.
But when she returns home in the morning, Paul's car isn't there. 
READ MORE: 
* Sports stars Amie and Cory Jane open gym
* Former Black Sox battery join Softball Hall of Fame
* NZ's Jarrad Martin inducted into Softball Hall of Fame
* A proud history of NZ softball hurlers
Knowing something is wrong, she starts ringing around. It's 1990, cellphones are still in the future.
Paul Magan and Steve Schultz play softball for Penn Corp, in Sioux City, Iowa. Their softball coach and his wife arrive and take Debbie to their place.
"All they were allowed to say was Paul and Steve had had a car accident. And then I had to wait until the police got there because they had to tell me themselves."
It's a horrible wait. These days Debbie would guess what had happened, but back then the last thing on her mind is that her husband has been killed.
"They had the accident at about 6.30 at night. It was getting dark. And they weren't found until 7.30 the next morning, when the school bus went past and sees the car in the paddock where it went off the side of the road."
On the other side of the world in Tauranga, Paul's mum turns on the radio to listen to the news. Two young Kiwi softballers have been killed in a car accident in the US on their way home from a hunting trip. No names are mentioned, but she knows it's her son.
He had called her the night before to say he was going hunting.
A DOT ON A MAP
More than 20 years later, New Zealander Claire Coleman stops in at a bar in Iowa.
It is in Soldier, a small dot on a map, population less than 200.      
The locals hear her accent, buy her a beer and ask her where she's from.   
"New Zealand," Coleman says.    
"Straight away one said 'I once knew these Kiwi guys, they were softball players'."   
He tells her they died in a car crash three miles down the road, years ago.  
Coleman's "heart went cold" and she nearly chokes on her beer. The widow of one of the softball players is a friend of hers.  
The accident occurred at a sharp corner and the car Paul was driving, a 1986 Camero, went through a fence and over turned a few times, a story in the local paper, the Ottumwa Courier, said at the time.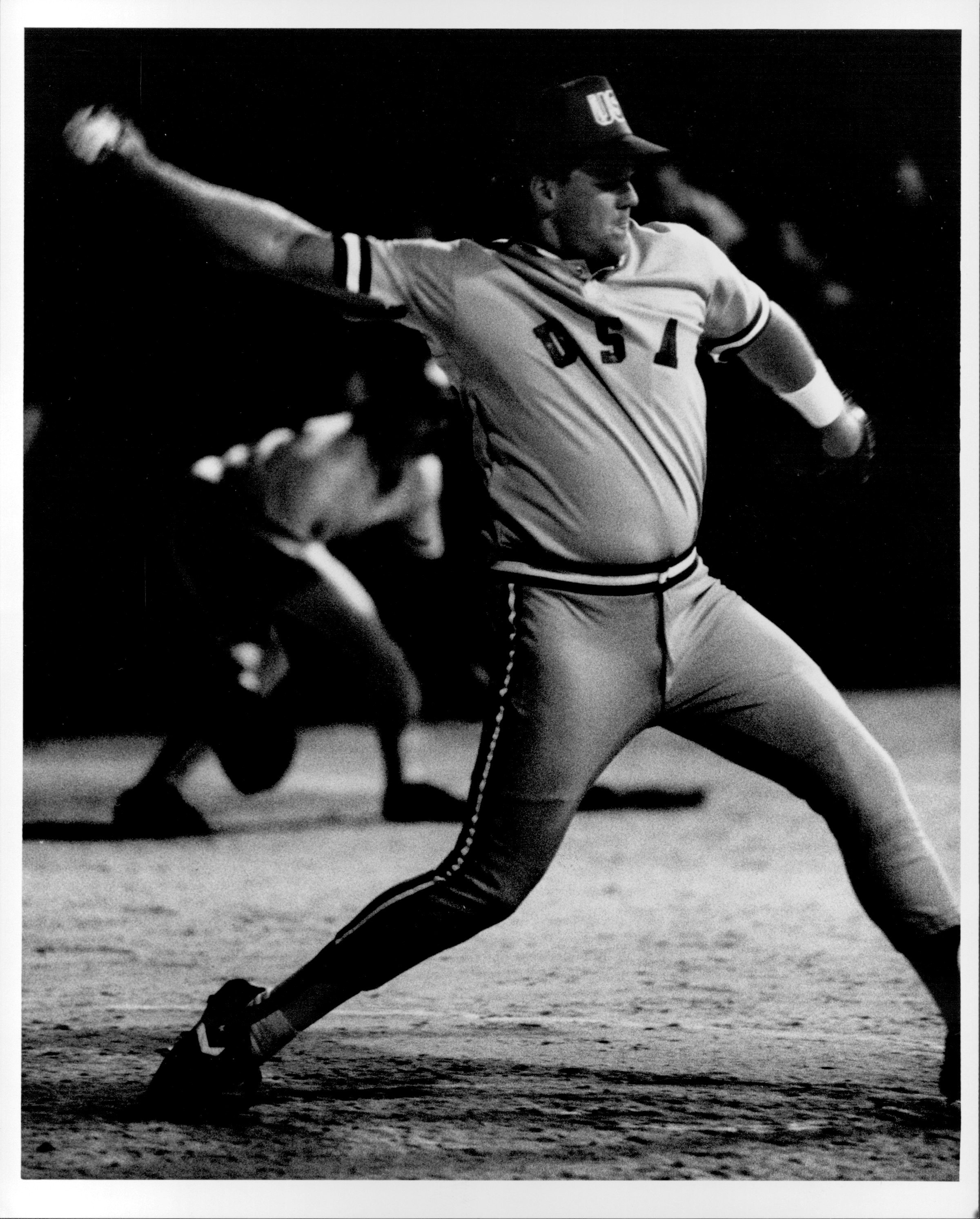 STUFF
The son of a Marlborough rugby legend Bloke Schultz, Steve Schultz made a big name for himself playing softball in the United States, before his death in a car crash in 1990.
The story calls Paul Magan and Steve Schultz "two of the world's top fast-pitch softball pitchers".
Coleman's new friends in the bar were the last people to talk to the two men.
​Debbie is at home in Upper Hutt, when she gets a message from Coleman.
The message begins "you're not going to believe this..."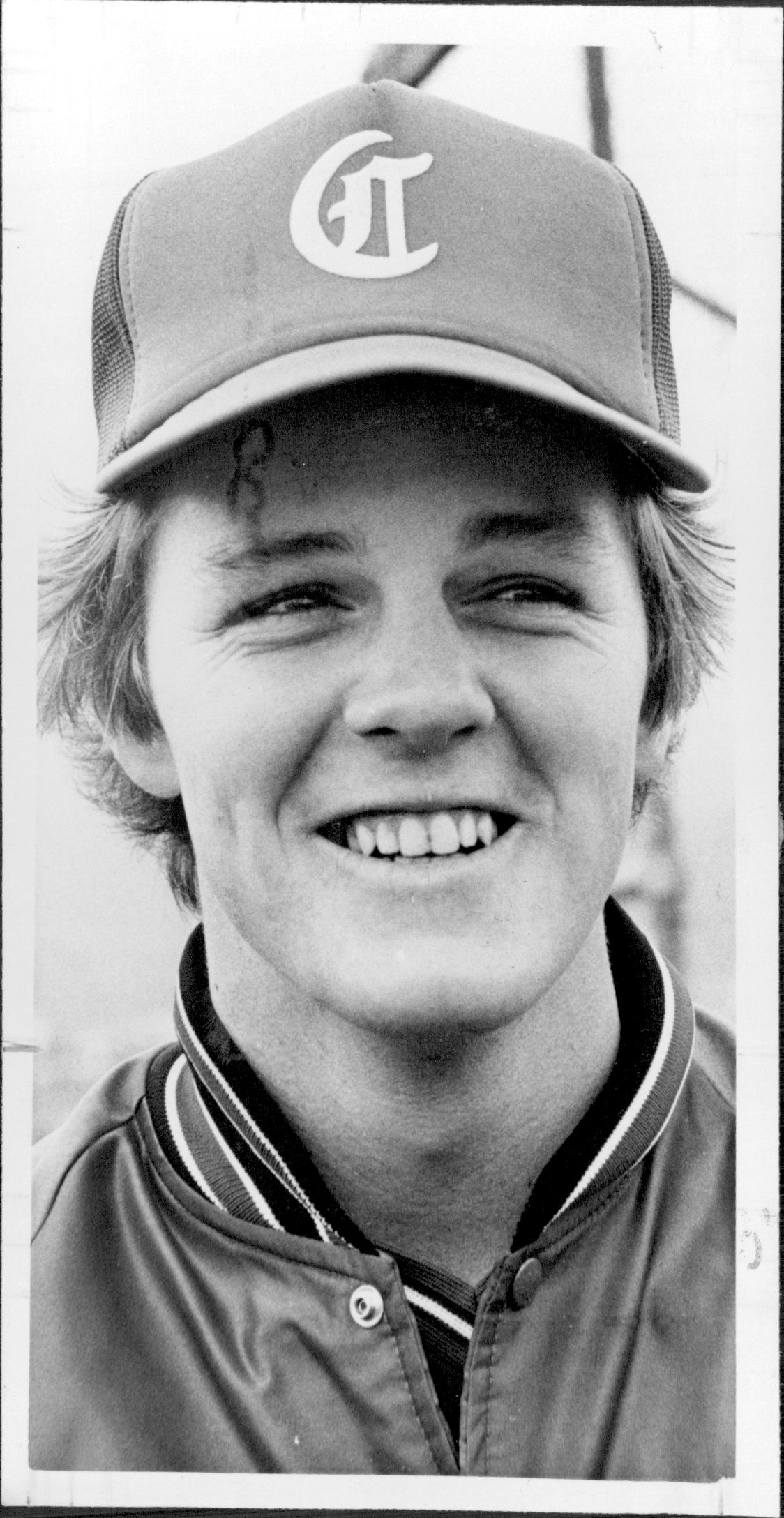 STUFF
As a youngster, Steve Schultz pitched for the Hutt Valley Cardinals team in 1981 and 1982. He went on to make a name for himself playing for Bakersfield and Sioux City in the United States.
THE FLASHING LIGHTS WEREN'T WORKING
It's a hick town, Debbie says.
"It's not even like you would go there. And Claire told me they had a thing up in the local bar about the two boys and about this memorial and she was going to get it sorted."
After meeting the guys in the pub, Coleman sets about organising her friends in Iowa to put up a memorial cross at the accident site.
"When I heard about the cross I was ecstatic," Debbie says. "Because apparently there were 11 people killed on that corner. They did have flashing lights up there and someone told me they were not working that night. I'd love to go back and see the cross and meet the people who talked to him last." 
Paul Magan, who was originally from Tauranga, played softball for New Zealand during the 1980s. He also played in Bakersfield, California, before getting a contract to play in Sioux City. Ball players from Sioux City have been to see the cross.  
And after Paul died, Bakersfield had a big memorial for him, Debbie says. "He had kept contact with people. He was like the gentle giant.
"He loved the game. He loved people and people loved him."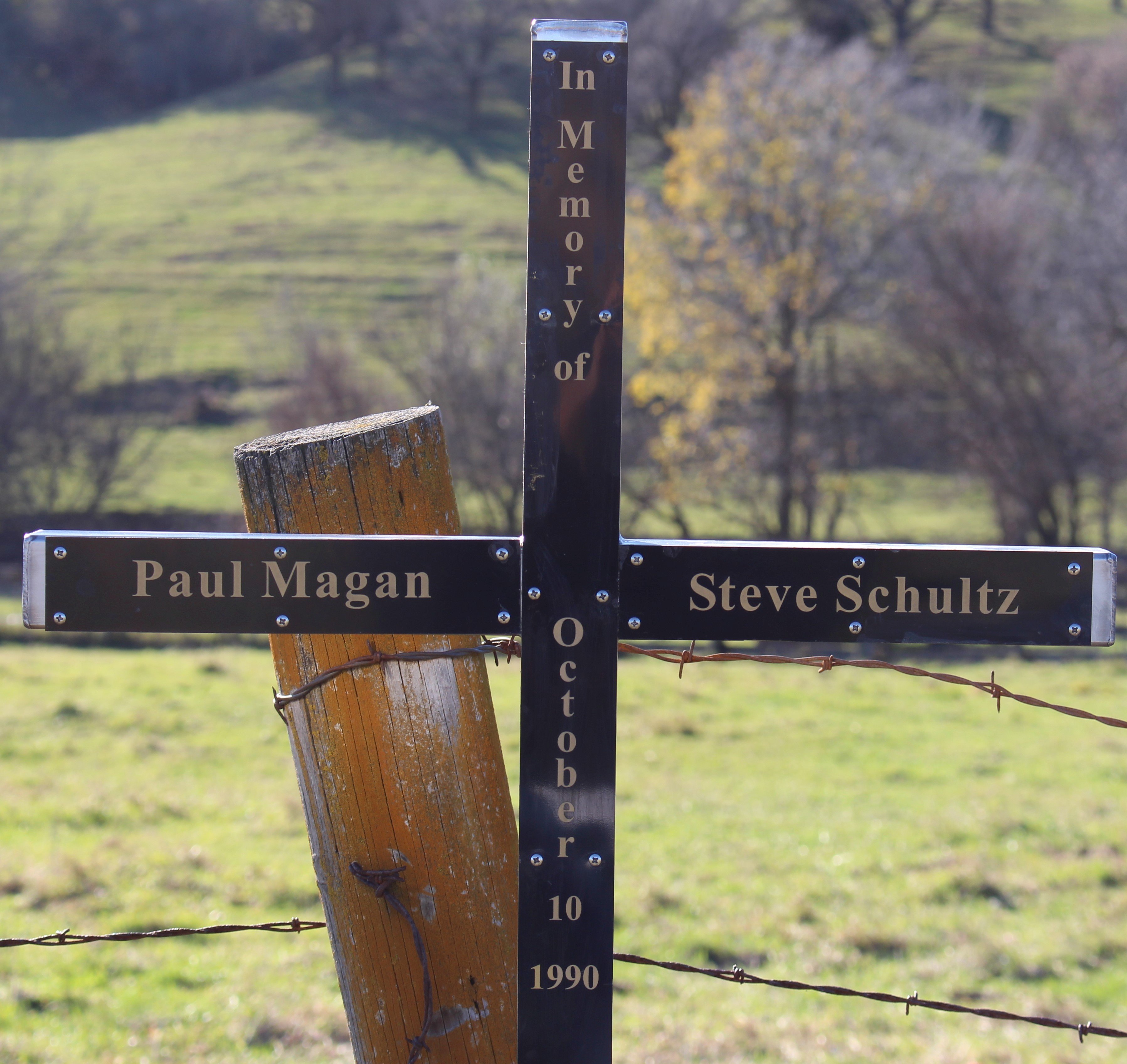 SUPPLIED
A cross has been erected at the site in Iowa, USA, where New Zealand softballers Paul Magan and Steve Schultz died in a 1990 car crash.
The oldest of their three children, Amie, who is now married to former All Blacks and Hurricanes star Cory Jane, was born in California.  
Amie Jane was 9 when her dad died; her brother and sister were younger.
"I was old enough to know what was going on and actually go through the full motion of all the emotions and the grief and trauma of the situation," she says.
"We hadn't experienced any grief or tragedy. I didn't have any friend whose parents that had passed away. So not only did we lose our dad, everything in our life completely changed and we packed up and moved countries."
After the accident, Debbie brought her three children back to New Zealand.
Five years later the family returned to the US when Paul was posthumously inducted into the International Softball Congress Hall of Fame. There are now about 11 Kiwis in the Hall of Fame.
Americans' first love is baseball, says Debbie, and when they don't make it in baseball, they play softball. "But baseball pitching is different. That's why a lot of Kiwi pitchers go to America."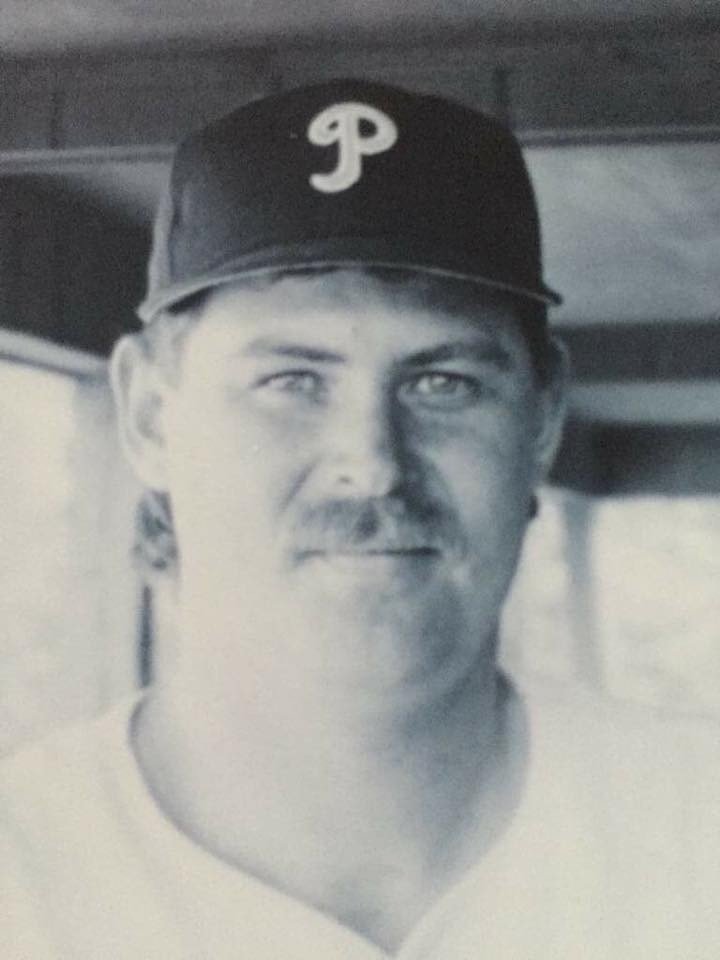 SUPPLIED
New Zealand-born softballer Paul Magan had a big softball career as a pitcher in New Zealand, then in Bakersfield and Sioux City in the United States, before his death in a car crash in Iowa in 1990.
As a single mother of three kids, Debbie had a hard time getting the money together for the trip back.
"I worked day and night. And I went to the local meat place and asked for raffles. My sister helped me. We'd do raffles at indoor netball. I had to get myself and my kids there. That was my trip back. That's when we went out to where the accident was because I had never been out there."
They visited the accident site. "It was quite surreal," Amie Jane remembers. "It was just on a country road, on a really dangerous corner. 
"We actually went down onto the paddocks and what I can remember, and this is going back quite some years, we were told that our dad actually didn't have a seat belt on and he went through the glass and he flew something phenomenal, like 200 yards."
"He ended up in a gully, so we just went as a family and walked around. It was humid, it was the middle of summer over there.
"It was a really intense experience – we didn't know exactly where he passed away but we all kind of felt that eerie feeling."
Now, Jane sees her parents' values reflected in her own family. "Because dad travelled a lot with softball I guess the time that he had at home was really genuine family time – and my husband used to play rugby so we have the same reflection on how we bring up our children."
Over the years Debbie has come across many people who remember her husband.
She is out one night with some friend, when a guy she doesn't know comes up to her and asks if she is Paul Magan's wife.
Back in the day he had been in Iowa watching softball and had said "hi, great game" to Paul after a match, she says.
"When Paul heard his accent he stopped for a chat. He said, 'listen mate, we're sitting over here watching the next game come and join us for a beer'."
And she has kept a letter from a woman who was with her husband just before he was killed.
It says Paul talked about what softball had done for his life, how his father had died and would never know, she says. "In the conversation he said he couldn't stay long because he had to get back to watch the kids while I went to work. It's really nice to know that his last conversation was about his family."
Debbie doesn't know if that conversation took place in a certain small bar in Iowa.
"I'm not sure, it was a long time ago. It could have." 
Sunday Star Times